For more than 20 years, the Maui Arts & Cultural Center and Hawai'i Department of Education (DOE)- Maui District, has been actively involved with the national Kennedy Center program, "Partners in Education".


The MACC / DOE team continues to be a national leader in arts integrated learning in the United States. Our success stories are lauded by colleagues at the Kennedy Center and in other states: BIG ripples are emanating from our small island!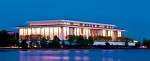 "The Kennedy Center places tremendous value on its relationship with the Maui Arts & Cultural Center ...They have demonstrated continued commitment to the professional development of teachers and artists, and to the creation of programs to bring the arts into the lives of students on Maui. They are building bridges not only in their local area, but throughout the islands." - Barbara Shepherd, Director, National Partnerships, The Kennedy Center, Washington D.C.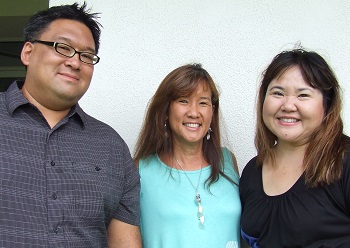 Representing the "Hawai'i '95 Team" in the national program, Partners in Education:
Chadwick Pang - MACC Education Director
Rae Takemoto - Pōmaika'i School, Arts Integration Curriculum Coordinator
Leila Hayashida - Baldwin, Kekaulike, Maui Complex Area Superintendent
Please contact Education Director Chadwick Pang if you have any questions about how your school can take advantage of The MACC's programs: click to email Chadwick or call 808-243-4234