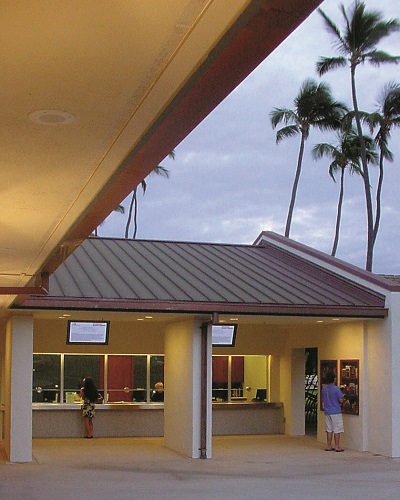 BOX OFFICE: Due to COVID-19 regulations and concerns, the MACC Box Office will be closed to public transactions until further notice.

For any questions, please email boxoffice@mauiarts.org, or call 808-242-SHOW (7469) during the hours 10 am-4 pm, Tuesday-Friday, and the staff will respond in a timely manner.

Mahalo for your patience during these unusual times.

__________________________________________
TICKETING: Please note that facility fees and/or handling charges will be added to every ticket purchased through The MACC Box Office. We thank you in advance for understanding that these fees and charges help to offset the costs of operating Maui Arts & Cultural Center.
Refund & Exchange Policy: Tickets will be refunded only for cancelled performances. Due to the nature of live performing arts, programs are subject to change, sometimes without prior notice. In this event, tickets will be exchanged for a new date of the same performance.

Special Needs: MACC is fully compliant with ADA guidelines, and all performance venues are accessible to individuals with disabilities. Please inform the Box Office of any special needs for you or your party when ordering tickets. For detailed information, click here: IWD accessibility.
PUBLIC NOTICE:
Public areas at MACC events may be photographed and/or videotaped for promotional and archival purposes. This may include the stage/performance areas as well as all audience areas. Your presence constitutes consent that your image may be used without compensation or legal counsel. No images from MACC events are to be used in any form to promote third party and/or commercial enterprises.
LOST & FOUND
Policy:
Maui Arts & Cultural Center is not responsible for any items left behind by patrons. However, when items are found on the premises after concerts or events, we offer assistance in returning the items to their owners.
Procedure
Volunteers/staff will record items in the Lost & Found log, which is located at the reception desk in MACC's Administrative Office.
Staff/volunteers will make every attempt to contact the owner of the item, if sufficient identification is on the item.
To inquire about a lost item, please call 1-808-242-2787 ( the admin Office) open Mon-Fri 9 am - 5 pm
In order to claim an item, the owner must describe it as closely as possible, then arrange to pick up the item in the Administrative Office and sign the Lost & Found Log.
Bank cards will be destroyed after one week (7 days). Other found items will be donated to charity or discarded after 30 days.
Box Office hours: 
NOTE: For now, Box Office Hours are Tue - Fri, 10am - 4 pm.  Only by phone (808) 242-SHOW (7469)
During normal operations, for Sunday & Monday ticketed events, the Box Office will open four hours before showtime in the amphitheater/events lawn; two hours before show time in Castle Theater/Yokouchi Pavilion; one hour before show time in McCoy Studio Theater.

The Schaefer International Gallery has reopened.  Note that there is no admission charge to Schaefer Int'l Gallery; current hours are 10am-4pm Wed-Sat. 

Address:
One Cameron Way, Kahului (near the intersection of Kahului Beach Road and Wahinepio Avenue). The MACC is situated across from the University of Hawai'i Maui College campus, and is adjacent to Keopuolani Park. Conveniently located within short driving distance from Kahului Airport or Iao Valley State Park.
OUTDOOR CONCERT GUIDELINES
All ticket sales are final


    RAIN or SHINE




    No refunds / No exchanges




    No Re-Entry




    If a ticket is lost, stolen or destroyed, it will not be replaced.



For the safety and enjoyment for all:


    No tailgate parties




    No outside food or beverages




    No backpacks, bags or large purses




     No umbrellas, signs, or flag-waving, or anything that will block the view of others




    No cameras, video or recording devices




    No weapons (firearms/knives/fireworks/etc.)




    All guests are subject to search



Parking $10 - $25 (All fee lots are controlled by MACC)


It is unlawful for anyone under the age of 21 to obtain or consume alcohol OR for anyone to provide alcohol to a minor.


    All violators will be removed and prosecuted to the fullest extent of the law.



By law, the MACC is a non-smoking facility


    Non-smoking includes all smoking materials – vaping/e-cigs/etc.



Mahalo for your kokua