Our diverse facility includes:
Yokouchi Pavilion The complex features a concert stage under a glass-capped roof, bistro dining in a covered courtyard, built-in beverage bars, catering preparation kitchen and second floor gathering hall. Seated capacity varies according to set-up; general admission up to 1,500*

Castle Theater State-of-the-art indoor theater. Capacities: 1,185* basic seating; 1,115 without thrust; maximum 1,297 w/SRO.

Alexander & Baldwin Amphitheater Flexible outdoor performance & festival space. 5,500 capacity* general admission; seated capacity varies with set-up.

McCoy Studio Theater Multi-purpose 250-seat* intimate indoor theater; capacity up to 301 with side seating.

Community Events Lawn Multi-purpose & flexible set-up outdoor venue; general admission capacity up to 4,000*

Schaefer International Gallery 4,100-square foot museum-quality gallery

Pā Dedicated to hula and Hawaiian cultural practices

Omori Dance Studios for rehearsals and classes

Classroom and meeting room space for community groups and businesses
PUBLIC NOTICE: Public areas at MACC events may be photographed and/or videotaped for promotional and archival purposes. This may include the stage/performance areas as well as all audience areas. Your presence constitutes consent that your image may be used without compensation or legal counsel. No images from MACC events are to be used in any form to promote third party and/or commercial enterprises.
---


RENTALS


Performance? Meeting? Seminar? Reception? Special Event?
Groups and individuals can rent space at The MACC. Call or email the contact information listed below.

Please have the following information ready when you call:
Type of event and/or name of artist

Preferred date and alternative dates in case of a scheduling conflict. Please note: Thursdays, Fridays and Saturdays are popular and get filled first. Sundays through Wednesdays offer more flexibility.

Number of people you expect to attend
Please review our venues and browse through suggested floor plans for the meeting and function spaces.
Click for a MAP.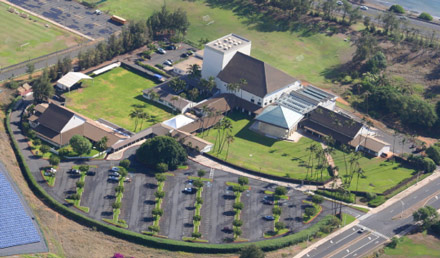 For Venue and Corporate rentals, contact:
Candace Croteau
Executive Vice President
808-243-4265
Click to email Candace
To book a meeting room or studio, contact:
Bethanne Ivarsson
Event Services Coordinator
808-243-4235
Click to email Bethanne


Food & beverage services are available. CLICK HERE