O Kalani is a contemporary Hawaiian art exhibit of works by Sean Kekamakupa'aikapono Ka'onohiokalani Lee Loy Browne and Imaikalani Kalahele. This exhibition is traveling to us through a partnership with the Honolulu Museum of Art and is curated by E. Tory Laitila, Curator of Textiles and Fashion. The exhibition includes sculptures and paintings not previously exhibited.
The exhibit title references the Hawaiian view of a relationship with the divine, which can be translated as "from the heavens," and also acknowledges the names of both artists. Known for his large public works of art, Sean Browne portrays historic and legendary figures and uses Hawaiian iconography in contemporary ways. Imaikalani Kalahele uses an interdisciplinary approach drawing on material from the past to current events creating art narratives.

CLICK HERE

to view a new video about the exhibit: Honoring Artist Visions Through Exhibition Design

Images above:
Sean K.L. Browne, Kāne I Ka Malamalama, 2013, cast bronze, afrormosia wood

Imaikalani Kalahele, 'Āina Hānau, 2018, acrylic on canvas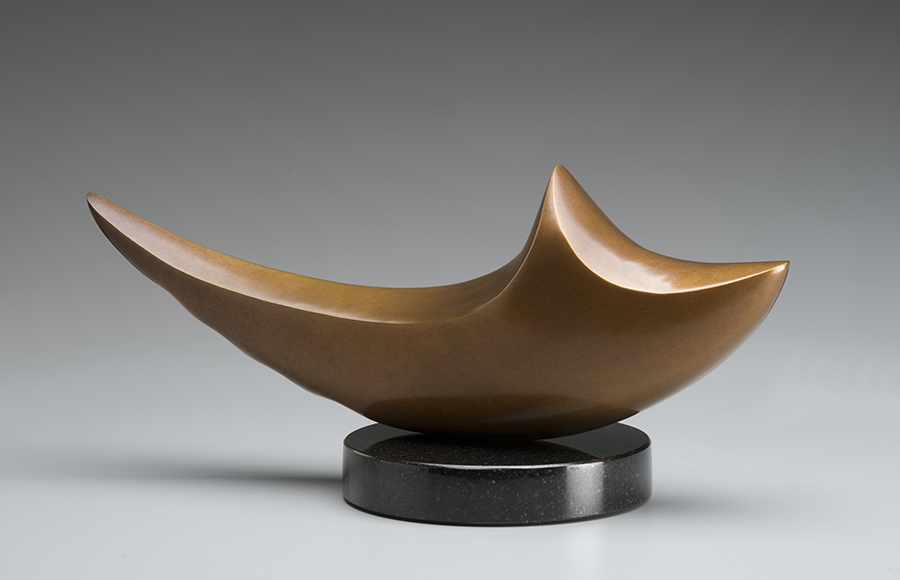 Image:
Sean K.L. Browne
Aumakua, 2019
cast bronze, mahogany wood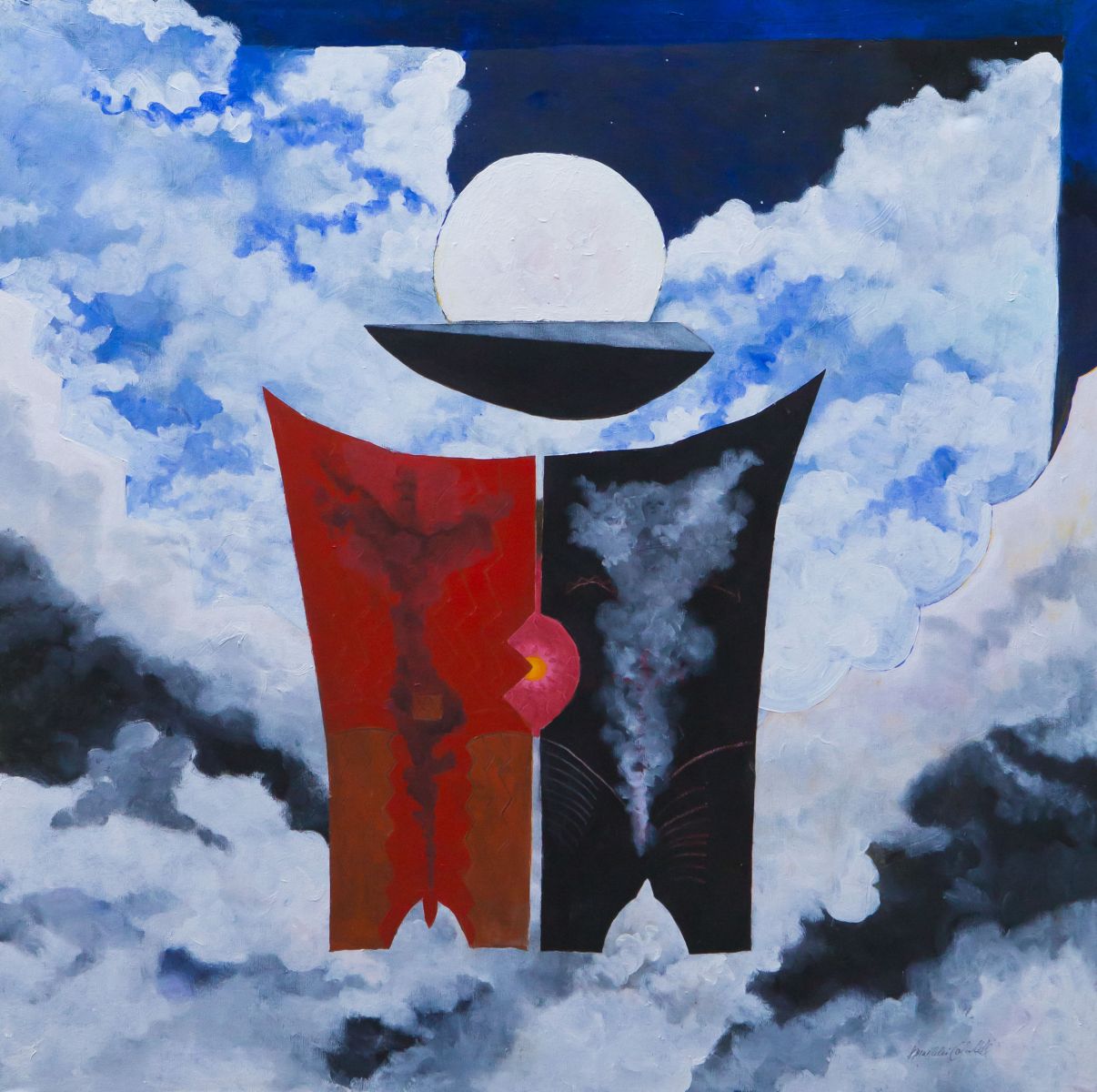 Imaikalani Kalahele
Papa lā'ua 'o Wakea, 2017








RELATED PUBLIC EVENTS:

Vision and Design, Sunday, April 3, 2:00 - 4:00pm
This gallery talk brings together artists Sean K.L. Browne and Imaikalani Kalahele, Honolulu Museum of Art Curator E. Tory Laitila, and Gallery Director Neida Bangerter for a discussion about the artists' work and how effective exhibit design communicates ideas to the viewer. FREE

Observe and Play Family Day, Saturday, May 7, 10:00am - Noon
Families are invited to view the exhibit together, explore activities in storytelling and legends, and make a piece of art to take home. FREE

The Schaefer International Gallery is open for visitors Tuesday through Saturday, 10am - 4pm while exhibits are open. Admission is free. Gallery visitors are no longer required to show proof of vaccination and photo ID. Masks are optional for gallery visitors. Exhibit hours are Tuesday through Saturday, 10:00 am to 4:00 pm. The gallery is also open until 7:30 pm for select Castle Theater and Yokouchi Pavilion shows. The exhibit will not be open Friday, June 17.

This exhibition is organized in collaboration with the Honolulu Museum of Art, and sponsored in part by County of Maui – Office of Economic Development, and Hawai'i Tourism Authority through the Community Enrichment Program.
Presenting Sponsors: