The Hawai'i Island-based collective, Consensual Lack of Reality, includes Pier Fichefeux, Stephen Freedman, Andrzej Kramarz, and Daniel Sheinfeld Rodriguez.
Individually and collectively, their experimental processes embrace the raw qualities of simple and unassuming materials, transforming them into innovative works that evoke the human emotional experience while imagining forces beyond the apparent.
ANIMA
suggests multiple interpretations, whether finding pattern in the undercurrents of nature or looking inward to the unconscious part of the self, but it perhaps points to the artist at the intersection of all these things, able to perceive meaning in the meaningless and imbue soul into the inanimate.
The exhibit will be closed Saturday, May 20.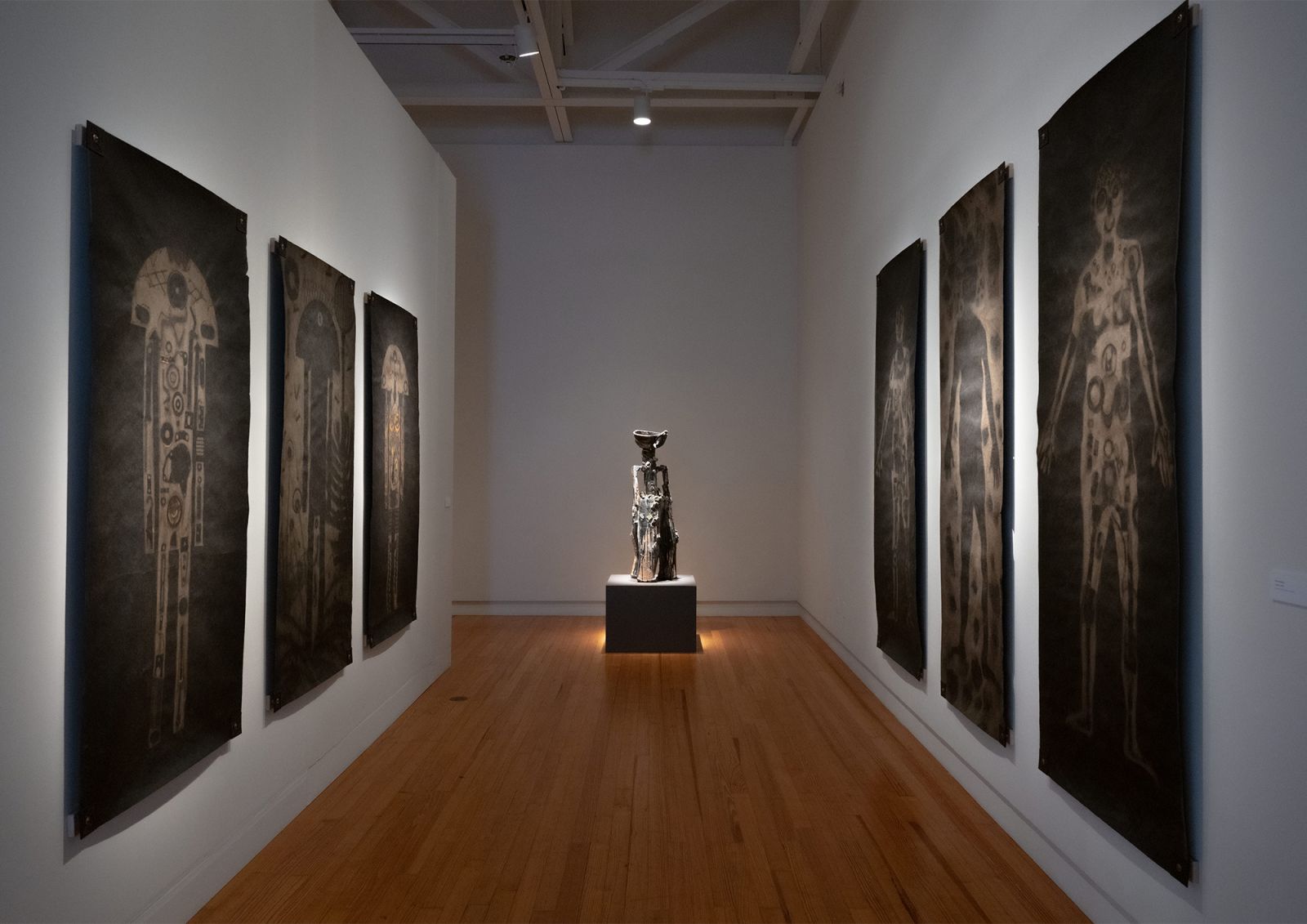 ANIMA gallery installation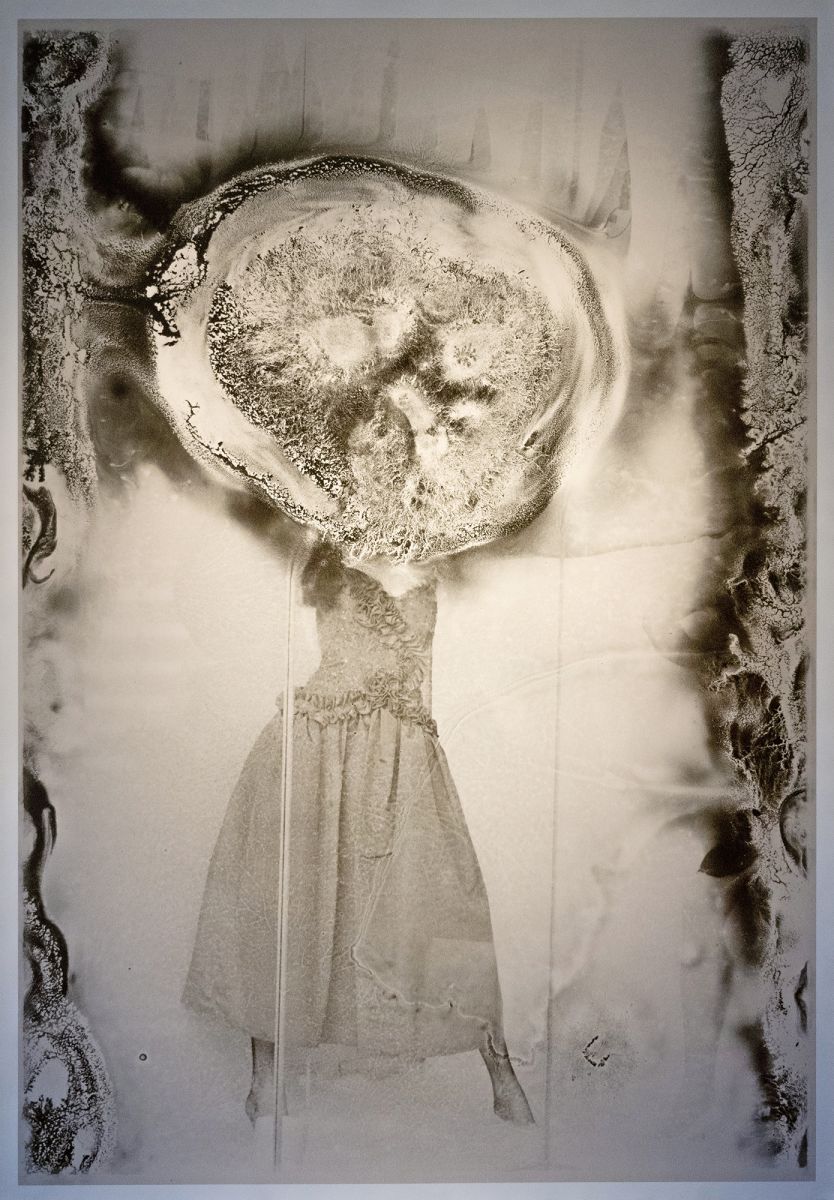 Andrzej Kramarz, Untitled, gelatin silver print on expired paper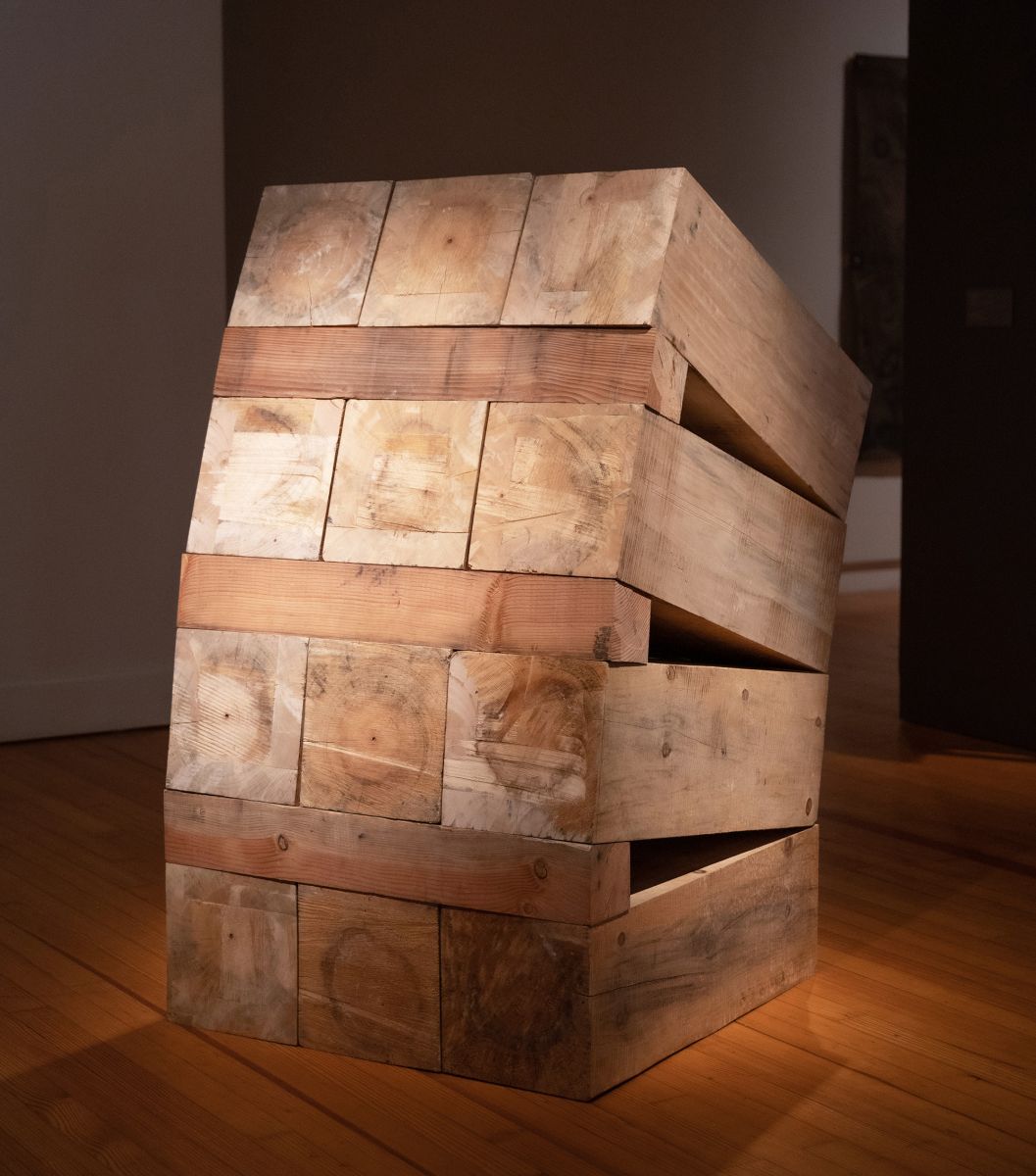 Daniel Sheinfeld Rodriguez, The Weight of You, Norfolk pine, pressure treated Douglas fir
Stephen Freedman, Iga no. 3, stoneware with black iron oxide, Shino glaze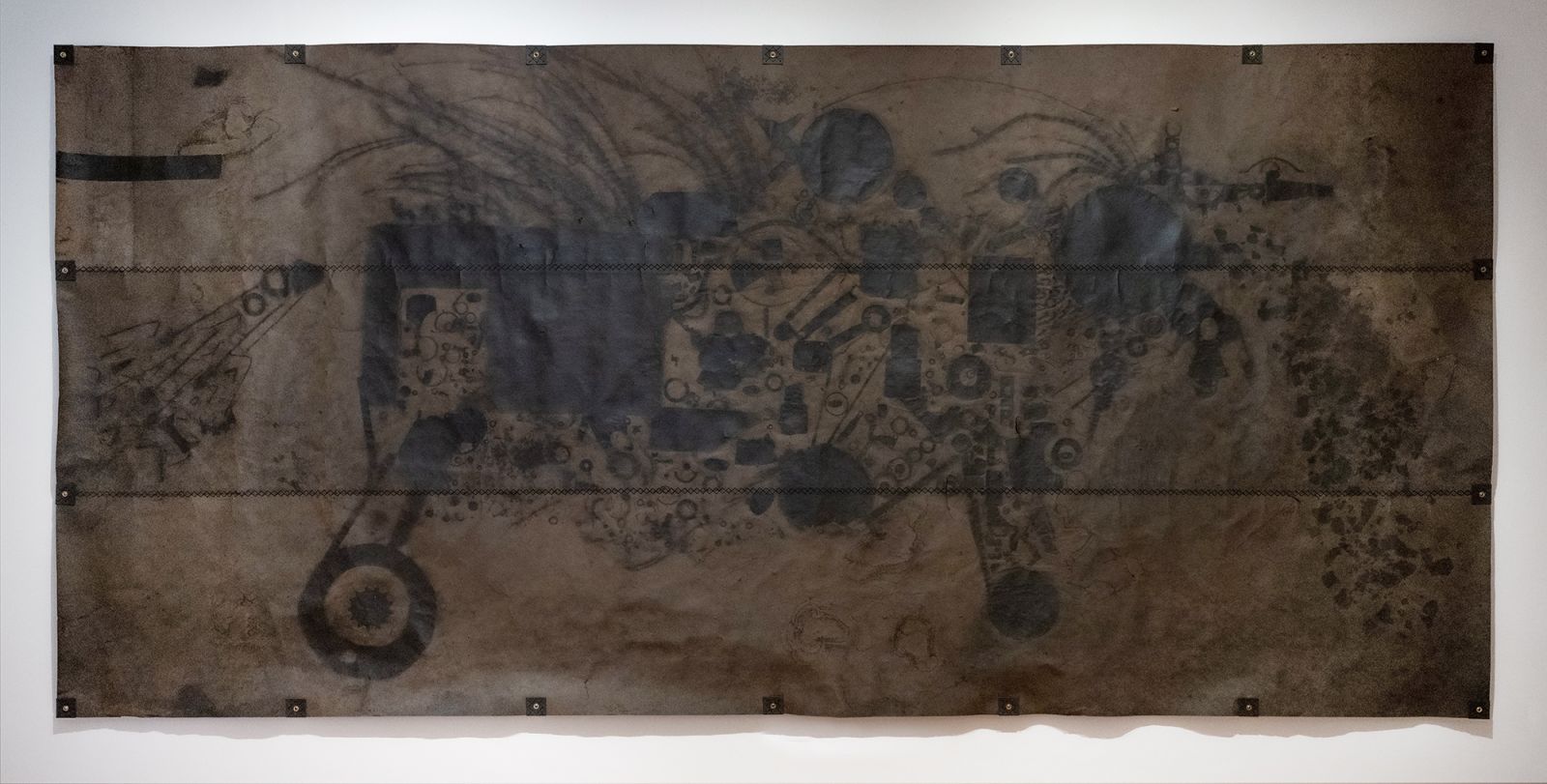 Pier Fichefeux, Untitled, sun-bleached roofing tar paper

Current & Upcoming Exhibits