French artist and composer, Céleste Boursier-Mougenot, creates intriguing installations that conceptually bring together common objects, sound and space. In collaboration with the Museum of Contemporary Art San Diego, the MACC will exhibit his Untitled (series #3) 1-3, which uses inflatable pools of water with floating crockery, to create a continuous yet random sound collage. Along with his many international and solo exhibitions, he will represent France in the 2015 Venice Biennial.
FREE Admission!
Gallery hours: Tuesday - Sunday 10 am - 5 pm
(Also open before Castle Theater shows and during intermission)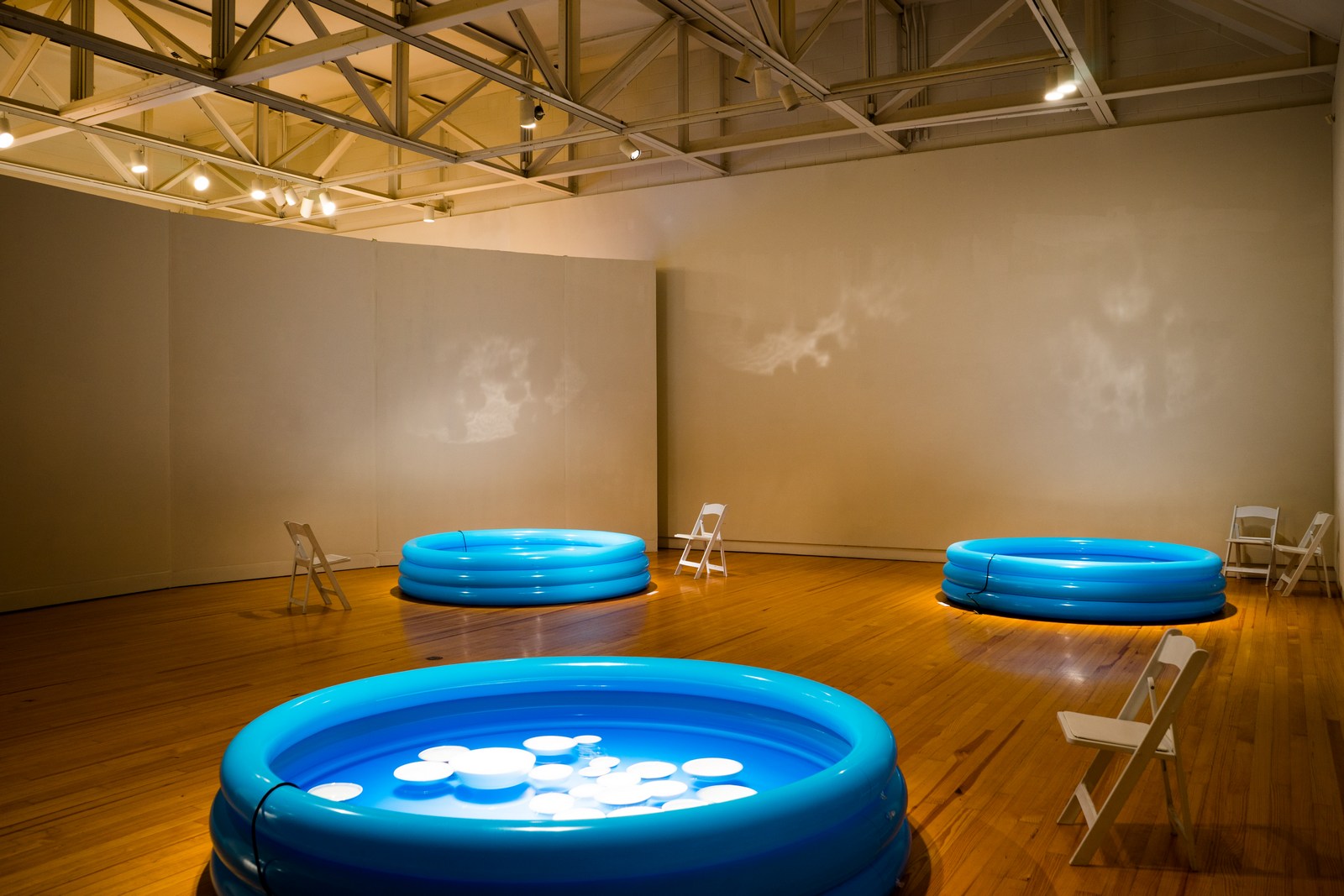 Image: Céleste Boursier-Mougenot, Untitled(series#3) 2001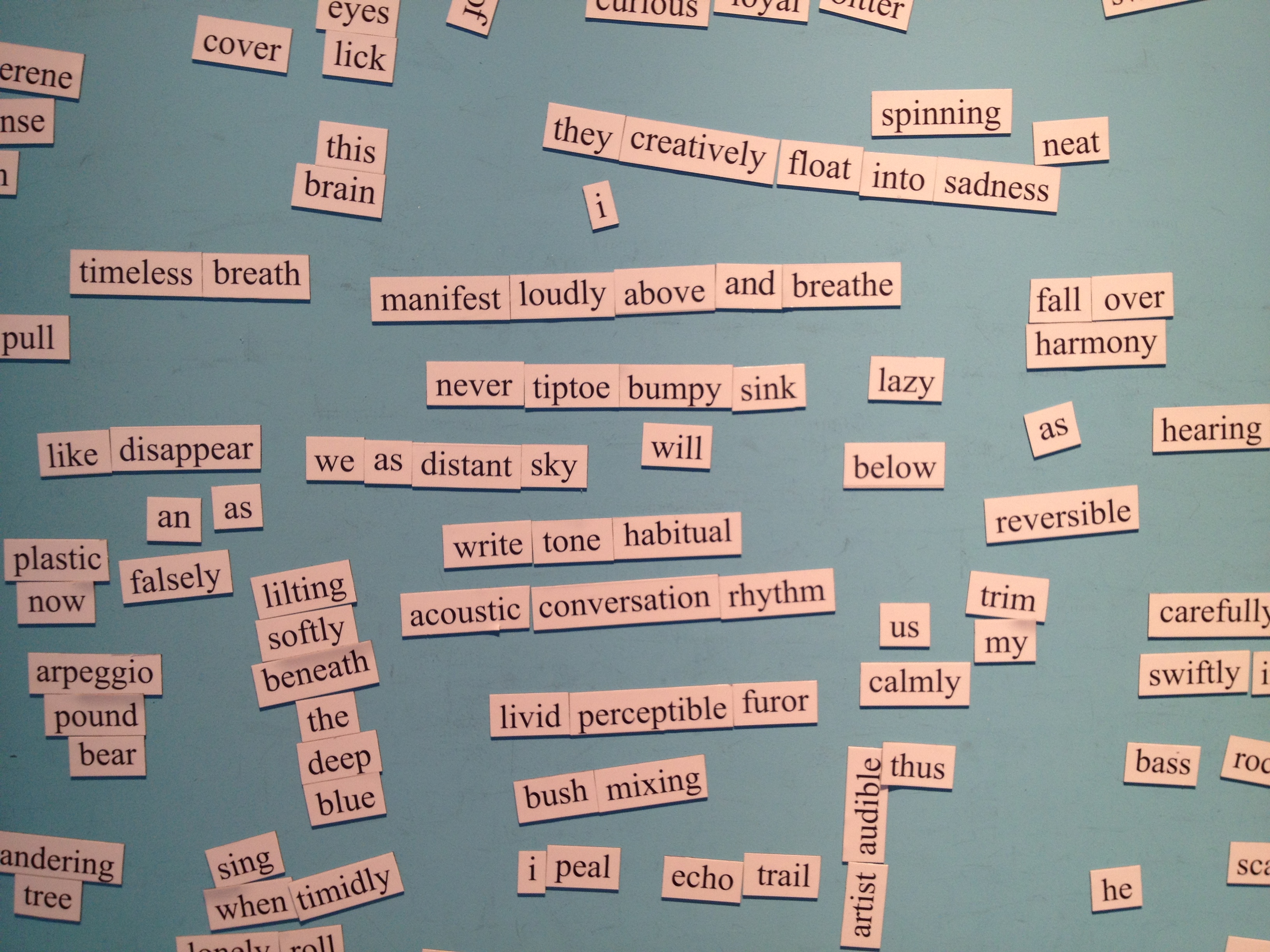 Image: Word Wall interactive in the gallery

Exhibit-Related Event:
Conversations in a Garden
Tuesday, June 23; 6:00 pm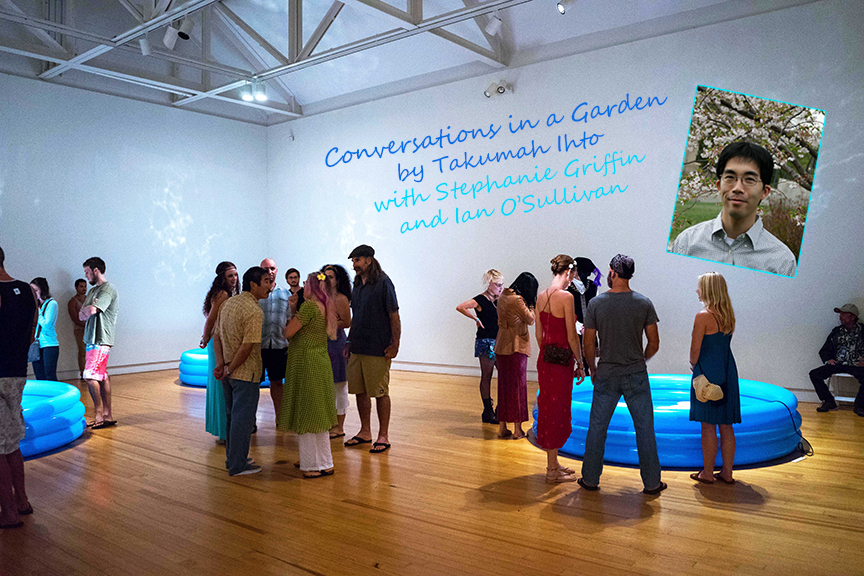 A unique live performance in the gallery featuring a musical trio under the direction of composer Takuma Itoh. His composition will accompany the visual and sonic aspects of Boursier-Mougenot's installation, based on reaction and experimental communication. A conversation with the musicians will follow the performance.
Tickets: $20
Seating is limited. Call: MACC Box Office: (808) 242-7469