Artist 2 Artist: Henry Kapono & Keola Beamer
There are no longer any performances available for this show.
McCoy Studio Theater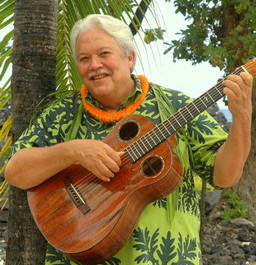 This event was originally rescheduled for May 14 but has been postponed to a date TBD.
All previously purchased tickets for the original date in April will be honored on the new date. If you are unable to attend on the rescheduled date, refunds will be provided by the MACC Box Office. Please note that the MACC Box Office operating hours have been changed indefinitely - CLICK HERE for more details.
Keola Beamer & Henry Kapono are legends of Hawaiian music. Each became an icon in the 1970s at the creative forefront as Hawaiian music reinvented itself. They have continued to lead the way for over four decades.

Henry Kapono became the wildly popular phenomenon Cecilio & Kapono (aka C&K) with Cecilio Rodriguez. They helped forge the sound of 70s Hawaiian music, with laid-back contemporary rock that voiced the feelings of an entire generation in Hawai'i. Today as a solo artist, Henry is a Grammy-nominated and award-winning singer and songwriter.

Keola Beamer's contributions to slack key guitar during the 1970s began to spark public interest in kī-hō'alu, launching a statewide revival of the tradition, and his 1978 release, Honolulu City Lights, is a top-selling recording in the history of Hawaiian music. Today he is one of Hawai'i's premier singer-songwriters, arrangers, composers, and masters of the Hawaiian slack key guitar.

Despite their common history, Keola & Henry only performed together for the first time in 2014, when Henry invited Keola & Moanalani Beamer to be part of the "Back in the Day" annual performances. This successful show features musical greats who shaped Hawaiian music from the '70s on, part of the "Hawaiian Renaissance"—the seminal movement in Hawai'i's cultural history that brought language, music, hula, art, and all aspects of Hawaiian culture back to their central place in the life of the Islands. Touring together, Keola & Henry, with Keola's wife Moana performing hula, have been greeted by wildly enthusiastic audiences, celebrating their original songs that have become beloved contemporary Hawaiian classics.

"[Keola Beamer]…The Quintessential Hawaiian Slack-Key Guitar Master" — The New York Times
"Kapono is one of the great island songwriters of his generation." — Honolulu Star-Advertiser
---