GENERATIONS: PAT SIMMONS SR. and PAT SIMMONS JR.
There are no longer any performances available for this show.
THIS IS A FREE LIVESTREAMED EVENT
The Live @ the MACC series of events includes many special virtual experiences streamed for free to our Maui community & elsewhere. Events to include Hawaiian, pop and classical music, dance, visual arts and more. We are pleased to present, from the MACC's Castle Theater stage, a MACC Generations concert featuring Pat Simmons Sr. and Pat Simmons Jr. who will perform and talk story together in this special collaborative concert in an up close and personal setting.
TO LIVESTREAM THE CONCERT:
Log on to MauiArts.org or to the MACC's Facebook or YouTube page.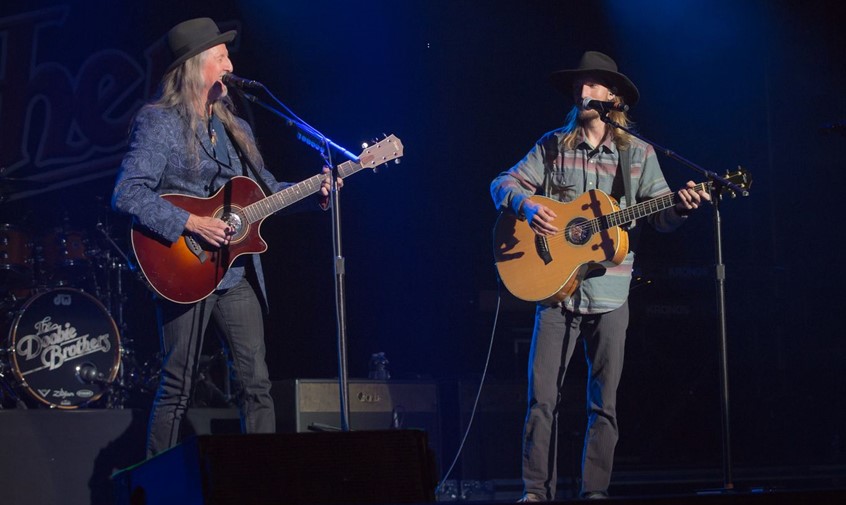 Pat Simmons Sr.
is best known as a founding member of the rock band The Doobie Brothers, who are among this year's inductees into the Rock & Roll Hall of Fame. Born in Aberdeen, Washington, he has been the only consistent member of the band throughout their tenure. Simmons wrote and sang many songs for The Doobie Brothers, including South City Midnight Lady, Dependin' On You, Echoes of Love, Wheels of Fortune and Black Water, the group's first #1 record. The ability of The Doobie Brothers' music to connect with the essentials of people's lives in tuneful, affecting songs has developed an audience that spans generations today. Pat Sr. says, "(The Doobie Brothers) have a hardcore fan base that has handed our music down through the years to their children and their children's children. Repeatedly, people go to our concerts and come up to us and say, 'My dad turned me on to you guys years ago, and I've loved you guys all this time, and my kids are listening to you now."
Pat Simmons Jr.
is an island-style musician from Maui, Hawai'i, as well as a surfer, farmer, father & cancer survivor. Offering a diverse blend of American folk-rock, country, blues, and reggae, Pat's music is flavored with a traditional Hawaiian influence. He was born on the northern California coast in 1990, but was raised from age 6 on the north shore of Maui, and grew up with a life full of organic farming, surfing, skateboarding, exploring the country, and playing music. He also grew up on tour with his father's band, The Doobie Brothers, always joining his dad on stage starting at the age of two. He was a 2018 Nā Hōkū Hanohano Award nominee for his debut E.P.
This Mountain
.
The
Live @ the MACC
series is made possible by the generous support of the County of Maui and the Office of Economic Development. The series is designed to bring much needed opportunities for many of Hawai'i's performing artists in a combination of live/virtual or safe/live-in-person events that meet or exceed current CDC guidelines.
Presenting Sponsors: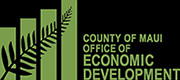 ---