30TH ANNUAL KῙ HŌ'ALU GUITAR FESTIVAL
There are no longer any performances available for this show.
Gates at 3:00 pm
THIS IS A FREE

LIVE/IN-PERSON AND

LIVESTREAMED LIVE @ THE MACC EVENT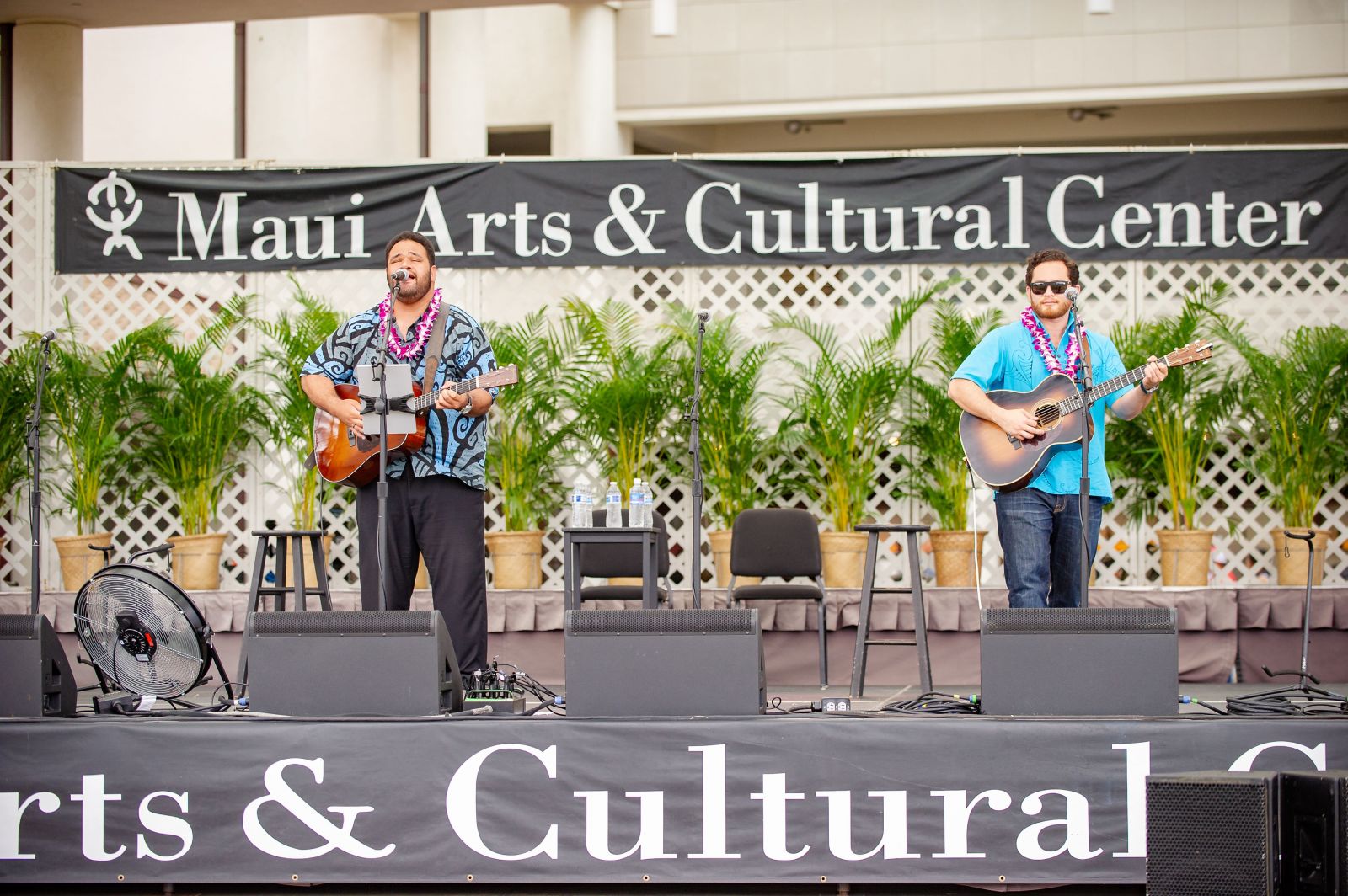 Join us for one of Maui's favorite family events and this year, it's both in-person AND virtual! Some of Hawai'i's best slack key guitar players will perform selections of melodious Hawaiian music.
Artists performing in the festival this year include John Cruz, Jeff Peterson, Kevin Brown & Ola Hou, George Kahumoku Jr., Ledward Kaʻapana, Kamuela Kahoano, Kawika Kahiapo, Danny Carvalho, George Kuo, and Paul Togioka. (artist list subject to change)

ARTIST BIOS - click on the link to read about the musicians scheduled to perform.

Kī Hō`alu, translating literally from the Hawaiian as "loosen the key," indicating the tuning in slack key guitar technique, is a musical tradition dating back to 19th century paniolo who played around the campfire after completing a day of ranch work.
Slack key has become known as one of the world's great acoustic guitar methods, especially since the Grammy Awards at one time recognized Hawaiian music as a category all its own.

The Live @ the MACC series is made possible by the generous support of the County of Maui and the Office of Economic Development.

The Kī Hō`alu Festival is sponsored by The Maui News with additional support from the Kī Hō`alu Foundation, Ka-Hoku Productions and KPOA.
Food & beverages will be available for purchase with debit or credit cards only -- for COVID compliance, this will be a cash-free event – no handling of cash. In addition to beverages available for purchase, food vendors include Outrigger Pizza, Taste of Aloha 808, Shaka Pops, and Maui Kettle Corn. No outside food & beverages allowed.

---