AN EVENING OF ALOHA
A Concert & Film
There are no longer any performances available for this show.
Castle Theater
Due to air conditioning issues in the McCoy Studio Theater, this concert, originally scheduled for Saturday, August 13, will now take place Friday, August 12 in Castle Theater. Tickets will indicate McCoy Studio Theater as the venue, but all patrons will be seated in comparable locations in Castle Theater. There is no need for ticket exchanges for those who have already purchased tickets.

Enjoy an evening with
Keola & Moana Beamer
,
Jeff Peterson
and special guest
Tom Lunneberg
in concert followed by the Oscar-nominated film
LUNANA: a Yak In The Classroom
(filmed in Bhutan). This a fundraiser to spread "aloha" around the world. All proceeds from the show will go to the Mohala Hou Foundation to help teach children in Bhutan how to play the 'ukulele.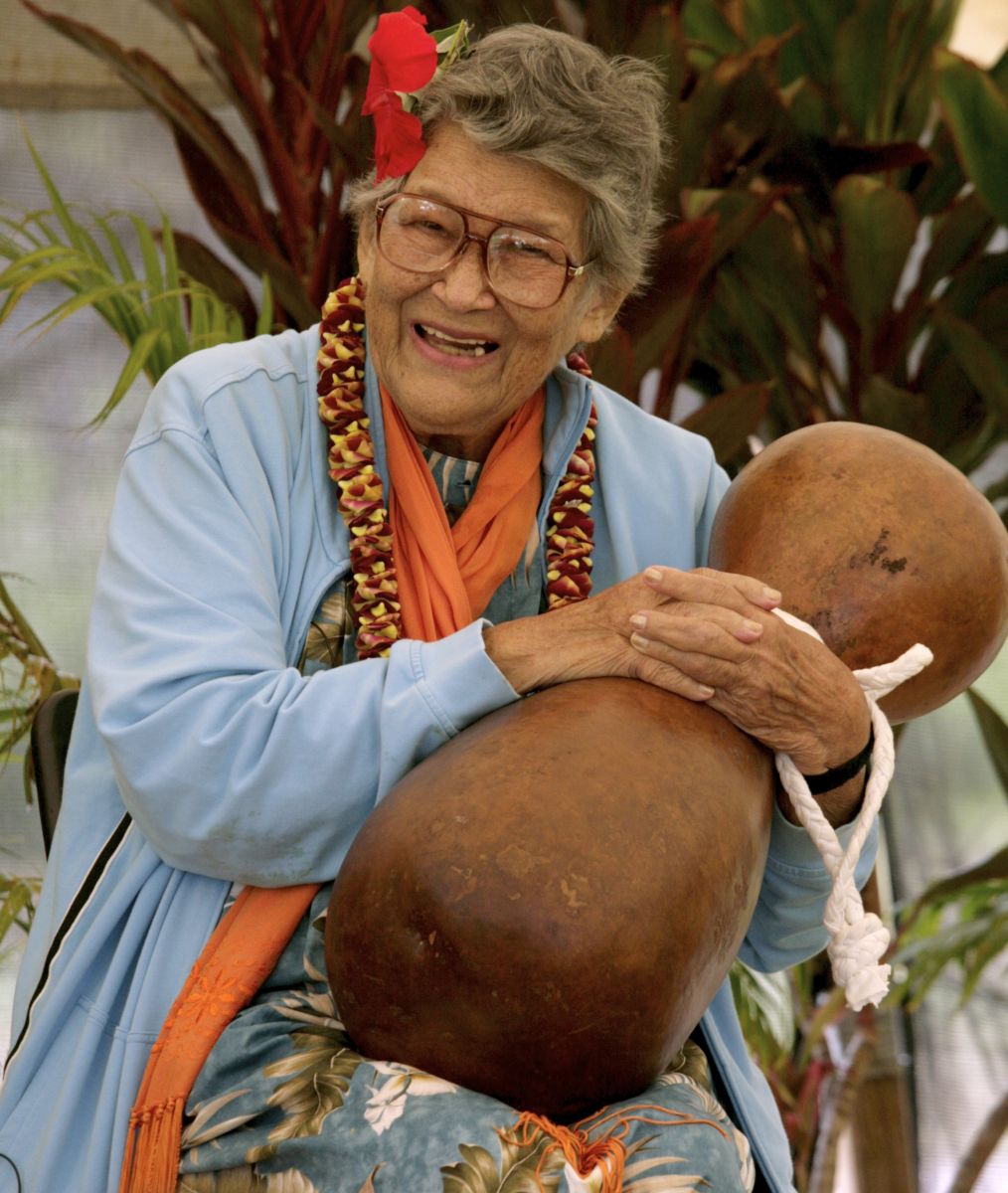 The event honors
Aunty Nona Beamer
(photo left)
and her effort to live a life of aloha. It should be a wonderful evening!
About LUNANA: A Yak In The Classroom:
A young teacher in modern Bhutan, Ugyen, shirks his duties while planning to go to Australia to become a singer. As a reprimand, his superiors send him to the most remote school in the world, a glacial Himalayan village called Lunana, to complete his service. He finds himself exiled from his Westernized comforts after an arduous eight-day trek just to get there. There he finds no electricity, no textbooks, not even a blackboard. Though poor, the villagers extend a warm welcome to their new teacher, but he faces the daunting task of teaching the village children without any supplies. He wants to quit and go home, but he begins to learn of the hardship in the lives of the beautiful children he teaches, and begins to be transformed through the amazing spiritual strength of the villagers. The film is not rated.
CLICK HERE
for the trailer.
Food and beverages will be available for purchase from 5:30 -7:30 pm in the Yokouchi Pavilion. See full menu

HERE.



The MACC's Schaefer Gallery exhibit,

Paper Water Wind

, will remain open until 7:00 pm.
---