NOLAND & TAVANA
Brother Noland and Tavana McMoore in concert performing separately and together backed by some of Maui's finest musicians
There are no longer any performances available for this show.
Castle Theater
Due to air conditioning issues in the McCoy Studio Theater, this concert will now take place in Castle Theater. Tickets will indicate McCoy Studio Theater as the venue, but all patrons will be seated in comparable locations in Castle Theater. There is no need for ticket exchanges for those who have already purchased tickets.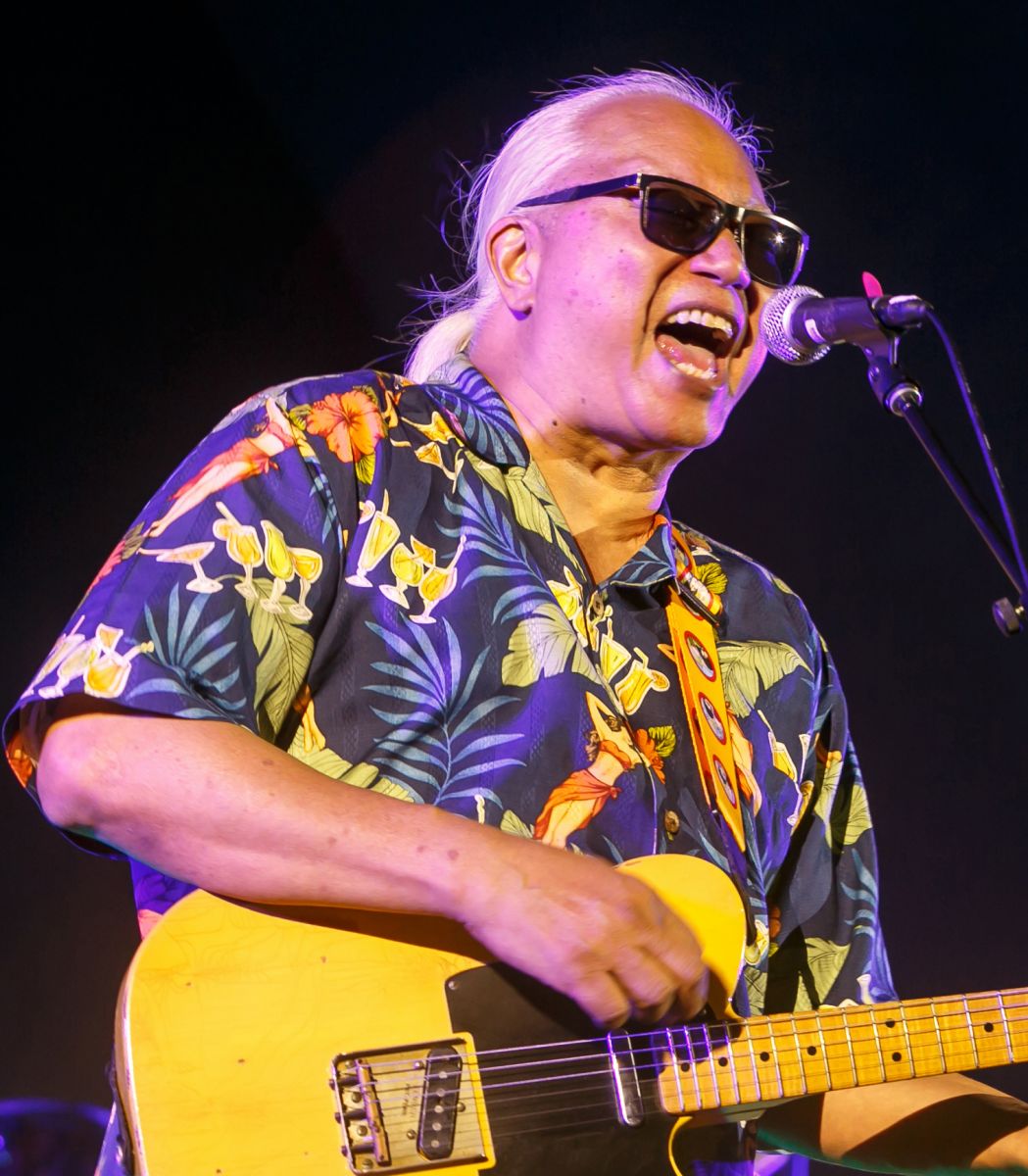 Born and raised in Kalihi-Palama on the island of O'ahu,
Brother Noland
is an impactful player in Hawaii's music scene and one of Hawai'i's most respected artists. While he is a man of many passions, music is the consuming passion of his life.
Brother Noland has deeply influenced contemporary Hawaiian music. For nearly 40 years Brother Noland has filled the airwaves with original compositions that have become local classics and island treasures. He is most famous for his original song
Coconut Girl
, for which he is often credited with the birth of "Jawaiian" contemporary style (fusion of Hawaiian & Reggae) music. He has won numerous Nā Hōkū Hanohano Awards including Best Reggae Album and his music is featured in several movies including
Pineapple Express
and
Snakes on a Plane
. Brother Noland is a regular stage performer who brings his classics to his fans and audiences, along with traditional Hawaiian music, slack key, and Hawaiian swing music. He is also a collaborator that works with many of Hawaii's top musicians. A true innovator, he is always out in front, changing and pushing his music to unexpected places.
Brother Noland was honored in 2014 by the State of Hawai'i with a "Lifetime Achievement in Music" award and is a recipient of Hawai'i Academy of Recording Arts highest award, the Lifetime Achievement Award for the year 2019.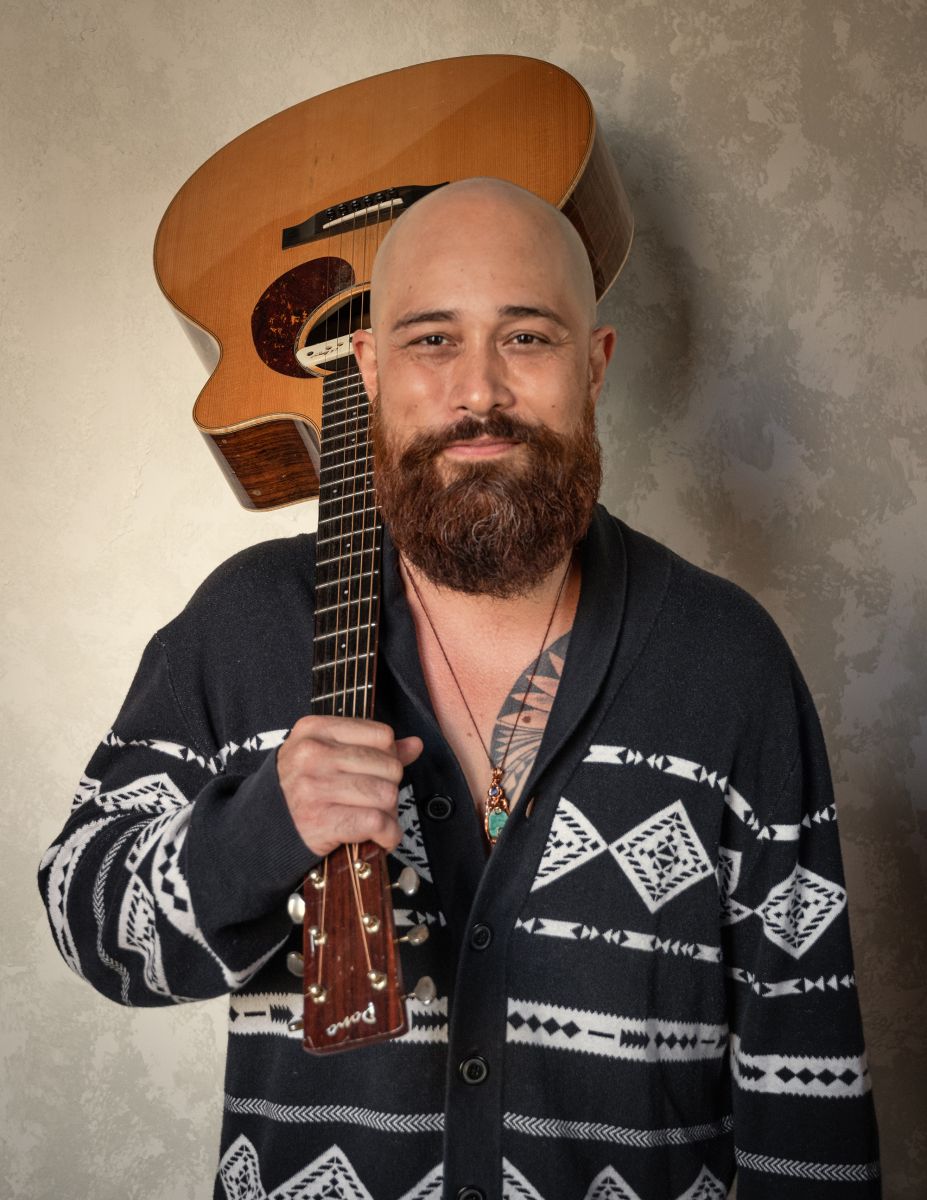 Tavana
is a multi-instrumentalist from Honolulu, HI who uses his feet to lay down a variety of grooves while simultaneously playing guitar, banjo, lap steel, or 'ukulele and singing soulful, island-inspired rock and blues. The result of his own musical exploration and improvisation became his third album,
Kicking and Screaming
, featuring hard-driving hits such as
Mystery, Wise Up
, and
County Line
while also offering softer, more melodic tunes such as
Baby Blue
.
His fourth album,
Aloha Spirit,
was a Nā Hōkū Hanohano Award nominee for Best Contemporary Album of the Year in 2018, and features Leon Mobley, Chris Chorney, and Mike Lewis, as well as other world class musicians. The album displays Tavana's versatility with crossover pop songs
SMH, Aloha Spirit
, and
Island Days
, while still showcasing some of his traditional hard-driving rock style on
Walk My Way
and
Glass Castle
.
Tavana has been the supporting act for Alabama Shakes, Shakey Graves, Xavier Rudd, Jenny Lewis, Julian Marley, and Kaleo to name just a few. Tavana has spent a great deal of time on the road touring the US Mainland, Japan, and Canada and was honored to perform with such legendary musicians as Henry Kapono, John Cruz, the late Willie K, The Doobie Brothers, Lily Meola, and Leon Mobley.
Food and beverages will be available for purchase from 5:30 - 7:30 pm in the Yokouchi Pavilion. See full menu
HERE

.
Presenting Sponsors: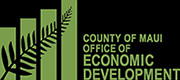 ---