HAWAIIAN SOUL - film screening
With special guest musical performance by Raiatea Helm
Thursday, Aug 18 2022, 7:30 PM

Castle Theater
This event will begin with a 30 minute set of music by award winning vocalist Raiatea Helm, followed by a screening of the film
Hawaiian Soul
, and will conclude with a panel discussion and audience Q&A with Writer/Director Kamaninoka'āina Paikai, Producer Justyn Ah Chong and stars of the film Kolea Fukumitsu (George Jarrett Helm Jr.) and Kamakani Fukumitsu (Young George).
"Hawaiian Soul is a beautifully crafted tribute to those who helped start the Native Hawaiian rights movement, and is a timely reminder of the strength and purpose inherited by the activists of today." -
Jury at the Made in Hawai'i Awards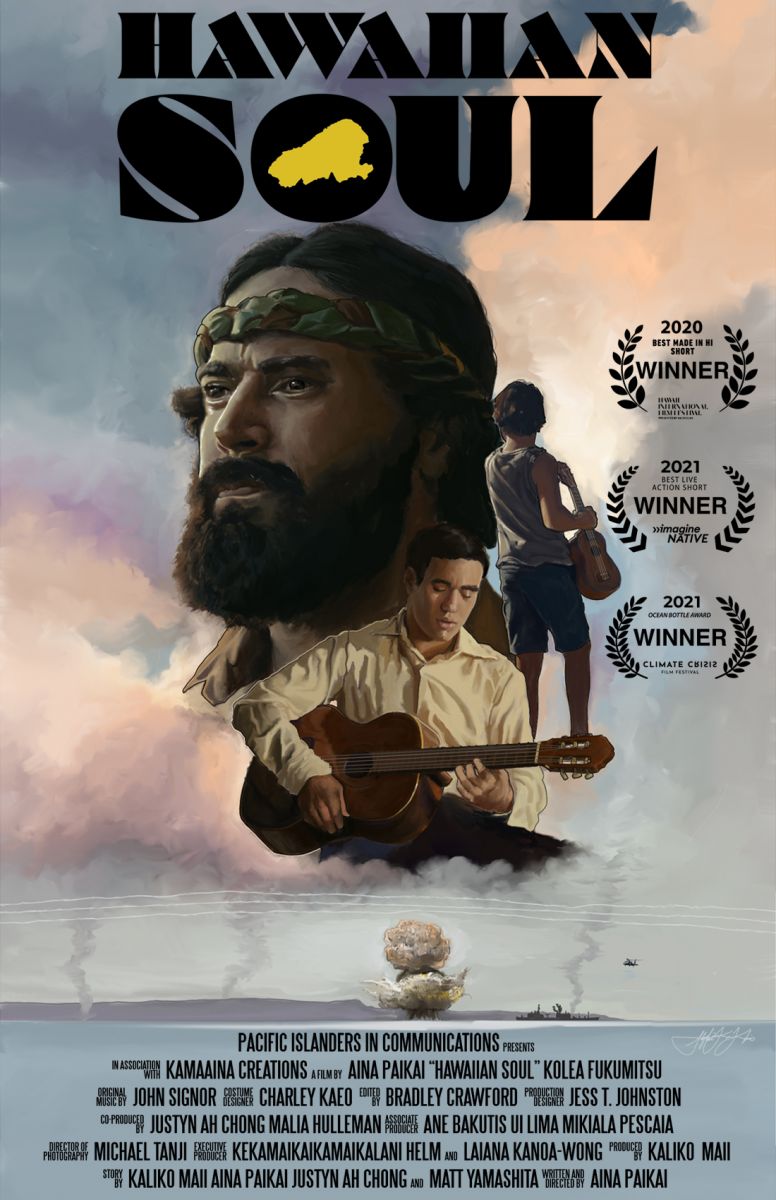 This multi-award winning short film is set against the backdrop of the 1970s native rights movement. Real life Hawaiian hero George Helm Jr., a young Hawaiian activist and a skilled and talented musician that used his voice to inspire a revolution of consciousness during the 1970s native rights movement, now known today as the Hawaiian Renaissance. George must gain the support of kūpuna from Maui to aid in the fight of protecting the precious neighboring island of Kahoʻolawe from military bombing. This short, fictional story is based on true events and captures key moments where music fuels both George's passions of celebrating Hawaiian culture and guarding what's left of it.
This film is not rated.
Watch the trailer
HERE.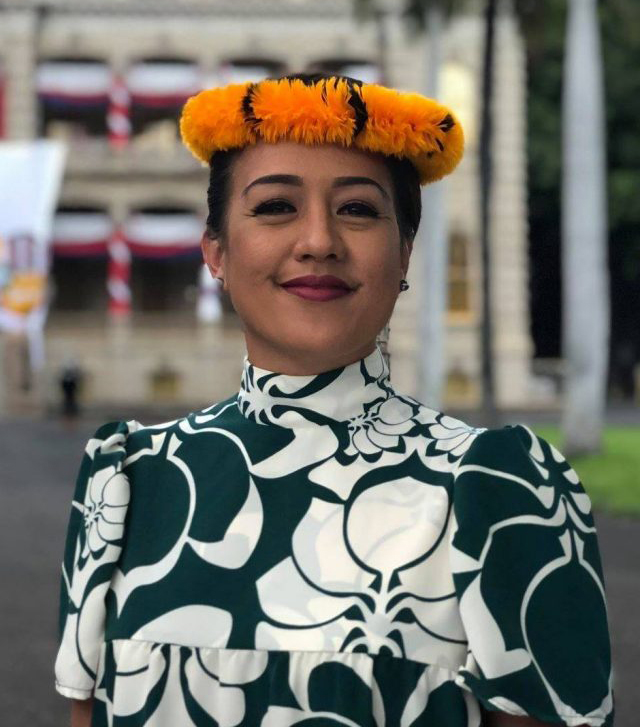 Raiatea Helm
is aTwo-time Grammy nominee, and multiple Nā Hōkū Hanohano award recipient. Raiatea's Hawaiian music career spans 20 years. She has released multiple albums, recorded and performed with legendary musicians such as Keola Beamer, Aunty Genoa Keawe, Kealiʻi Reichel, Willie K and Mick Fleetwood, to name a few. Beginning at a young age, she has taken her love for
Hawaiian music and performed throughout the U.S., China, Japan and Tahiti. Raiatea is now
recognized as one of Hawaiʻi's premier female vocalists, and a passionate keeper of the Hawaiian
falsetto tradition. She has captivated audiences throughout the Hawaiian Islands and the world,
masterfully interpreting traditional Hawaiian songs with classical elegance, poise, and grace.
Raiatea has a degree in music from the University of Hawaiʻi at Mānoa and is the first Hawaiian
Musical Artist Fellow of the Native Arts & Cultures Foundation. Raiatea currently serves as a
Youth Development Outreach Specialist at the Liliʻuokalani Trust here in Honolulu, developing
music programs for Native Hawaiian children.
Presenting Sponsors: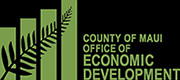 ---