KŪ MAI KA HULA 2023
Maui's Premier Adult Hula Competition
There are no longer any performances available for this show.
Castle Theater
non-profits to understand community needs.

Kū Mai Ka Hula features award-winning hālau competing in solo and group performances. Male and female dancers perform both kahiko (traditional) and 'auana (modern) hula stylings. This year, participating hālau are from throughout Hawai'i, the continental U.S. and Japan.

Expect to see hālau competing in a level of performance as in more well-known competitions, yet this event takes place in our own comfortable, professional, and beautiful venue of Castle Theater.

Attendees can browse and shop displays of made-in-Hawai'i products from an array of crafters and artisans before and throughout Saturday's performances. A full selection of food & beverages will be available for purchase in the Yokouchi Pavilion Courtyard.

Click here to View or Download the Audience Program

EVENTS SCHEDULE:

Friday, September 8, 7:30 pm in the MACC's McCoy Studio Theater
Hoʻoulu i Nā Mele
The 2023 Kū Mai Ka Hula competition weekend begins with a panel discussion with esteemed haku mele which includes, Kumu Hula Kamaka Kukona, Kumu Hula Pueo Pata, and Zachary Alakaʻi Lum & Anela Uʻilani Tanigawa-Lum, composers of mele Hawaiʻi, and facilitated by Maui's own Kumu Hula Hōkūlani Holt. In this special presentation we explore the various inspiration or personal muses that are essential to each when composing music, as well as, to those kumu hula who choreograph those mele. Also included in this evening are special performances by participating Maui Kumu Hula and their hālau that include Pā`ū O Hi`iaka, Hālau Kekuaokalāʻauʻalaʻiliahi, and Hālau Kamaluokaleihulu. For more information & to purchase tickets click HERE.

Saturday, September 9, 1:00 pm - Solo & Group Competition and Awards Ceremony
Male and female dancers vie for the solo title of Mr. and Ms. Hula Maui in kahiko & 'auana styles. Groups of wahine and kāne compete for first place in kahiko & 'auana styles, and kupuna in the ʻauana category are part of the competition too.
Winners will be recognized at the end of the competition in the solo and group awards ceremony.

Pre-show entertainment by Ke Kula 'O Pi'ilani will take place from 11:30am - 12:30pm in the Yokouchi Pavilion. Additionally, attendees can browse and shop displays of made-in-Hawaiʻi products from an array of crafters and artisans before and throughout the performances.

Food and beverages will be available for purchase from 11:00am - 3:45 pm in the Yokouchi Pavilion. See Full Menu

HERE
Ku Mai Ka Hula audience members are permitted to take photos (NO FLASH!) and videos during the performances using a cell phone or point-and-shoot camera—no professional equipment is allowed. Please be respectful of patrons sitting near you and do not block anyone's view of the competition. DO NOT USE A FLASH! It disrupts the competition and can distract the dancers. If you post to social media, please use the hashtag #kumaikahula and tag the MACC. Follow us on Instagram, Facebook, and Twitter!
Presenting Sponsors: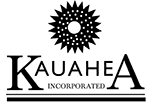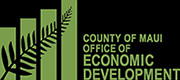 ---