HAWAI'I INTERNATIONAL FILM FESTIVAL (HIFF)
There are no longer any performances available for this show.
McCoy Studio Theater
The MACC offers displaced families, friends and everyone in our Maui community this FREE event. The MACC will be a collecting donations for the Maui Food Bank during the day. We ask that our patrons bring needed items for those impacted by the wildfires. Donation bins will be located near the MACC's main entry gates.

Right now priority items are: diapers (baby and adult) and personal hygiene items like toothbrushes, toothpaste, deodorant, shampoo and conditioner, etc.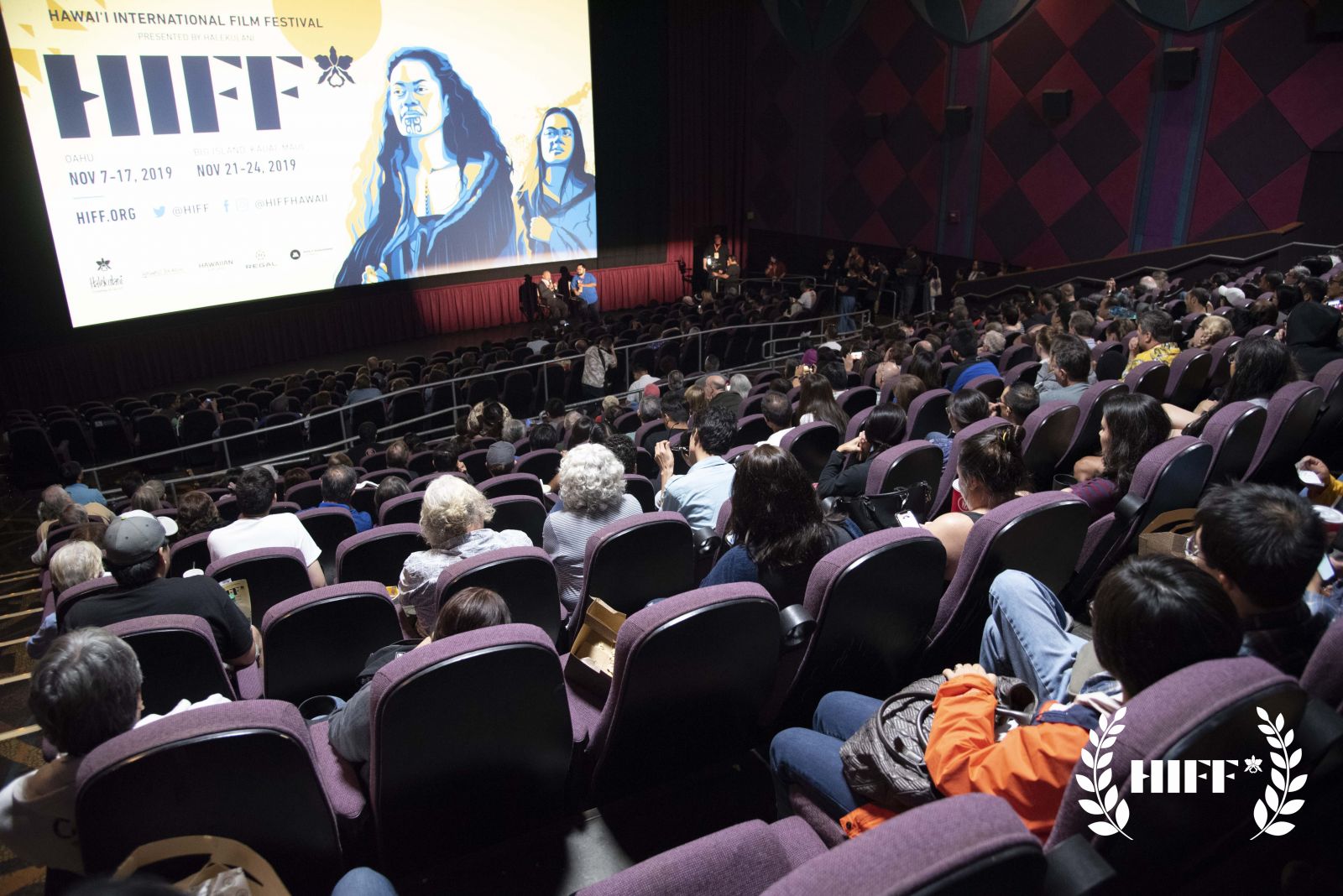 Established in 1981, the
Hawai'i International Film Festival
is a non-profit organization dedicated to the advancement of cultural exchange and media in the Pacific Rim. HIFF is a premier international film event that has won the praise of international filmmakers, scholars, educators, governments, programmers and film industry leaders across the globe. HIFF's programming has two particular mandates: to be a festival of record for emerging films from Asia, the Pacific, and North America and to present the top festival films from around the world, annually screening films from over 45 countries.
HIFF's Industry and Education programs present free content and panels in the fields of film, music, virtual reality, and new media entertainment. These transmedia programs reflect HIFF's commitment to exhibiting innovative creative content coming from the Asia Pacific Rim and commitment to establish a pipeline of creative industry talent in Hawai'i. HIFF is an Academy Award®-qualifying Festival in both its Best International Short Film and Best Made-In-Hawaii Short Film award categories.
For more information, visit
www.HIFF.org
FRIDAY, OCTOBER 27:
Made in Hawaiʻi Short Stories Program | 6:00 PM | 83 minutes
From the Kānaka warriors in ancient Hawai'i to a Southeast Asian farmer wanting to return home, these local stories represent the spectrum of narrative diversity in small, yet impactful, doses.
AIKĀNE | 14 Minutes | English
Directors: Daniel Sousa, Dean Hamer, Joe Wilson
A valiant island warrior, wounded in battle against foreign invaders, falls into a mysterious underwater world. When the octopus who rescued him transforms into a handsome young man, they fall in love and an epic adventure begins. Aikāne is a Hawaiian term meaning intimate friends of the same sex. Legendary figures, ruling chiefs, and commoners alike had aikāne as trusted partners. This imaginary tale is inspired by history.
CLICK HERE

for the trailer
HOMESTEAD | 13 Minutes | Lao (English Subtitled)
Director: Justin Pascua
A local farmer Liane works on her Japanese cucumber farm with only the help of her grandson Aiden, and her husband Boun, with hopes to return to her home in Laos and reunite with her children after twenty years.
CLICK HERE

for the trailer
KALA | 20 Minutes | English
Director: Matt Yamashita
At the request of their dying father, two estranged brothers reluctantly set out to catch a kala fish with a Hawaiian throw-net, allowing them to express long-held feelings in an attempt to heal the deep hurt that drug addiction has brought to their family.
CLICK HERE

for the trailer
MY BROTHER | 8 Minutes | English, Tongan (English Subtitled)
Director: Misa Tupou
Stunning Hawai'i backdrops frame this touching drama about a Tongan brother and sister at rugby practice. Recovering from a recent injury and rejected from another University, Alofa is ready to give up. Meanwhile, her brother Malu races against time to encourage his sister and pass on valuable life lessons before it's too late.
SPIDER | 9 Minutes | English
Director: Marcela Biven
A young mother struggles with her mother's death as her daughter struggles to share her mother's
love with an incoming baby.
SUNSET ON 44 | 19 Minutes | English
Director: Devan Fujinaka
A young fugitive desperately tries to make enough money to escape the island of Oʻahu with his younger sister, all by moving contrabands with his estranged friend on the streets of Kāneʻohe, Hawaiʻi.
CLICK HERE
for the trailer

THE KĀNAKA MAOLI LEGACY: NEW HAWAIIAN DOCS PROGRAM | 8:30 PM | 79 minutes | English
From the main doc feature that unpacks wayfinding traditions and the future of Hōkūleʻa, these docs represent the multi-facets of Native Hawaiian culture and legacy.

HOʻOULU HOU | 17 Minutes | English
Director(s): kekahi wahi (Sancia Miala Shiba Nash and Drew K. Broderick)
Hoʻoulu Hou honors the life and legacy of ʻĪmaikalani Kalāhele, a Kānaka Maoli musician, poet, artist, and activist from Nuʻuanu, Oʻahu. For nearly half a century Uncle ʻĪmai has stood as a pillar within various communities in Hawaiʻi, steadfast in his dedication to Native Hawaiian creative expressions and the movement for sovereignty and self-determination. This short film was made in collaboration with Hoʻoulu ʻĀina, a place of refuge in the back of Kalihi valley committed to propagating the health of ʻāina and lāhui.

HŌKŪLEʻA: FINDING THE LANGUAGE OF THE NAVIGATOR | 40 Minutes | English
Director: Ty Sanga
In 2006, cultural anthropologist Wade Davis sailed with master navigator Nainoa Thompson to learn about the art of wayfinding. Fifteen years later the two explorers contemplate the mysteries of traditional navigation and a future inspired by the language of the navigator.
KA ʻĀʻUMEʻUME: NAVIGATING HOME | 8 Minutes | English
Director: M. Kaleipumehana Cabral
Six Kānaka ʻŌiwi (Native Hawaiians) share their voyages in and out of diaspora. Their collective moʻolelo (story) wades through hope, grief, wisdom, and the effects of the illegal occupation of their homeland. They share the pull they have felt to return to Hawaiʻi and ka ʻāʻumeʻume (the struggle) to stay.

SEEING WITH HAWAIIAN EYES | 14 Minutes | English
Director: Hunter Naho'oikaika
Lehia establishes an indigenous farm with her partner Brad and father Ricky, preserving their Native Hawaiian culture. Together, they perpetuate practices through agroforestry and explore the profound impact of the Kaho'olawe bombings. Witness their commitment to a sustainable future deeply rooted in traditions
SATURDAY, OCTOBER 28:

PACIFIC MOTHER | 3:00 PM | 89 Minutes | English, Japanese
Director: Katherine McRae
When freedivers Sachiko Fukumoto and William Trubridge are unable to access the natural water-birth they passionately want for the birth of their first child in Japan, they travel to Aotearoa New Zealand. There they are supported by a world-leading midwifery system to have the birth they dreamed of. Sachiko wonders how many other mothers are fighting for control of their birth journeys and she seeks out ocean-women across the Pacific region. Along the way she meets other prospective mothers–Kimi Werner (Hawai'i), Rava Ray (Tahiti) and Ioana Turia (Cook Islands)-- they all feel a deep connection to the ocean, and this played a big role in their pregnancy and birthing choices. Sachiko also interviews midwives from across the Pacific including from her native Okinawa, many of whom battle regulations and a lack of resources in order to support parents. Sachiko's journey reveals that when people are given knowledge and are supported emotionally, physically and culturally, they are more likely to have a positive birth experience, no matter where or how it takes place, whether it's in hospital or at home, on land or in the water.
CLICK HERE for the trailer
UNCLE BULLY'S SURF SKOOL | 5:30pm & 6:45pm | 40 Minutes | English
Directors: Leah Warshawski, Todd Soliday
When a global pandemic decimates the tourism industry across the Hawaiian Islands it means no travel, no tourists, and no surf lessons. Surf instructor Bull Kotter (or ''Bully'' as he's lovingly called) suddenly finds his small business pushed to the brink. So he turns to his community - Lahaina - not for help or a handout, but to give back. From surf culture, to ocean respect, to kindness, Uncle Bully is translating etiquette in the line-up into etiquette in life. This is a film about the power of one person to shape a more hopeful future for the next generation.

The description above encapsulates this man and his community, coming back from the brink of economic collapse after a global pandemic, to pivot into something deeper and nurturing. Then, the Maui wildfires in August happened. With a community decimated, UNCLE BULLY'S SURF SKOOL is now a visual document of a former Lahaina, now a memory. After a few days, the filmmaking team regrouped and immediately hit the ground to add a coda to this film, documenting a Lahaina in the aftermath and the recovery and resilience that has only begun on the very long road to rebuilding a town, a community, and its people.

A GREAT DIVIDE | 8:00pm | 100 Minutes | English, Korean (Closed Captions, English)
Director: Jean Shim
Seen through the eyes of a Korean American family that leaves the Bay Area for small-town Wyoming after experiencing devastating loss, A GREAT DIVIDE addresses the emotional and psychological impact of racism and xenophobia on Asian Americans, the loneliness and sacrifice of immigrant sojourners and the generational burden of expectations that weigh on their children. But it's also a story about a family repairing itself after tragedy, about a young man breaking out of his shell and finding love, about reconciliation and redemption. Inspired by director Jean Shim''s own experiences of moving to rural Wyoming during lockdown, A GREAT DIVIDE stars Ken Jeong (in a rare dramatic turn) and Jae-suh Park as the parents, and Emerson Lee as their son Benjamin, in a stellar debut.
CLICK HERE

for the trailer
SUNDAY, OCTOBER 29:
HAPPY SANDWICH | 2:30pm | 94 Minutes | Japanese (English Subtitled)
Director: Tsukasa Kishimoto
Set in the northern part of Okinawa, known as Yanbaru, Manna (a cross between Jerry Garcia, Ai Wei Wei and Anthony Bourdain), the chef of a BBQ restaurant is given the task of creating a special sandwich as an offering to the gods. To fulfill the request of the priest, he travels around the island and meets with several people involved in all aspects of food–including other chefs, farmers, fishermen, and food critics–seeking their advice and knowledge in formulating the perfect sandwich to create as an offering. As he hits various pit-stops with his trusty old jeep, Manna begins to understand the ideas and lifestyles evolving around sustainable agriculture and the sense of community. A hybrid film that blends documentary and fiction, HAPPY SANDWICH is an uplifting foodie road movie, representing the wonders of Okinawa culture.
CLICK HERE

for the trailer
DEEP RISING | 4:45pm | 93 Minutes | English
Director: Matthieu Rytz
Directed by Matthieu Rytz (ANOTE'S ARK, HIFF 2018), this exquisite fly-on-the-wall environmental doc is also a gripping and up-to-the-minute tale of geopolitical, scientific, and corporate intrigue that exposes the destructive machinations of a little known consortium of nations and corporations looking to cash in on a new gold rush frontier: mining the deep seafloor. Following one mining startup called The Metals Company, as it pursues funding, public favor, and permission from the International Seabed Authority to mine wide swaths of the Pacific Ocean floor, DEEP RISING juxtaposes the pursuit of economic gain with environmental protection. Rytz continues his exemplary work in environmental documentaries, by also cogently illuminating the vital relationship between the deep ocean and sustaining life on Earth. Narrated by Jason Momoa, DEEP RISING examines humanity's destructive pattern of extracting materials for profit and asks why we don't choose, instead, to develop abundant resources to solve our energy problems.
CLICK HERE for the trailer

MY PARTNER | 7:30pm | 100 Minutes | English, Hawaiian (ʻŌlelo Hawaiʻi), Tagalog (English Subtitled)
Director: Keliʻi Grace
Pili (Kaipo Dudoit), a Native Hawaiian student-athlete standout, and Edmar (Jayron Munoz), a high-achieving Filipino student, are a part of rival senior class friend groups at Lahainaluna High School, who clash when Edmar's group is caught overfishing a native species in a restored freshwater stream by Pili's group. It's a great setup for rival friend groups from different ethnic backgrounds. But when Edmar and Pili are assigned by a teacher to work on a final semester project together promoting their own cultural backgrounds, they are forced to work together or face failing, which is ix-nay for two overachieving students. Through their interactions working on the project, Pili and Edmar learn more about each other and unexpectedly develop feelings for one another. In his directorial feature film debut, Keli'i Grace (ALA MOANA BOYS, HIFF 2021) crafts a feel-good, sentimental BL (Boy Love) teen romance, from a script by Lance D. Collins. BL is a popular genre across Asia, from manga to TV shows. As the first Kānaka Maoli BL film, MY PARTNER will resonate with all audiences, from teens, who will hoot and holler with many male bare chests on screen, to kupuna, who will admire young people practicing and preserving culture (and also fawn at the hawt boys too).
CLICK HERE for the trailer
Food and beverages will be available for purchase from 4:00 - 7:30 pm in the McCoy Studio Courtyard. See Full Menu

HERE

.
HIFF's key presenting sponsor is Halekulani. Major sponsors are: Consolidated Theaters, Hawai'i Tourism Authority, Hawai'i Visitors and Convention Bureau, Hawaiian Airlines, Middle Management, and The Star-Advertiser. The HIFF Maui Showcase is presented in part by Firelight Media.
Presenting Sponsors: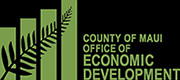 ---