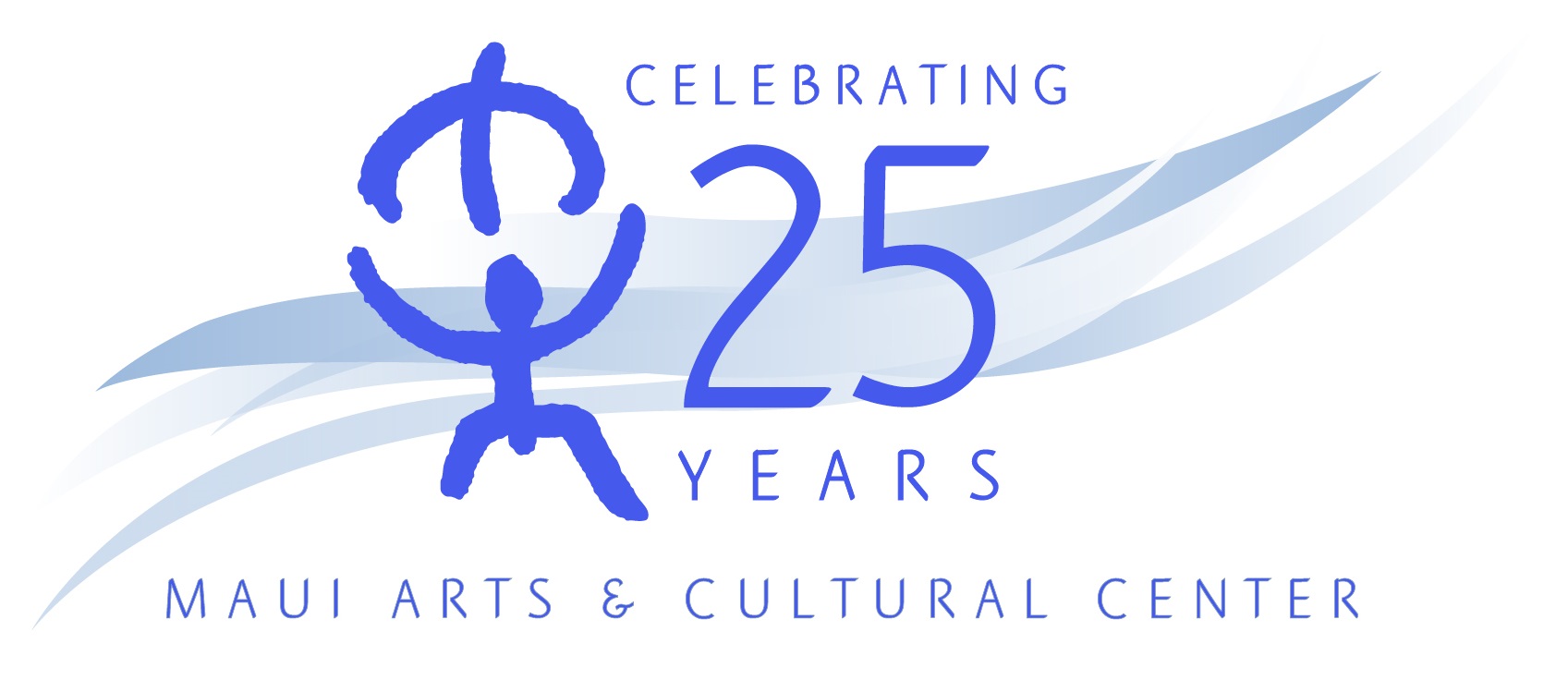 1994-2019: Celebrating 25 years of entertainment, education and inspiration through the performing & visual arts
Maui Arts & Cultural Center opened in 1994 as the culmination of a long-standing dream of Maui's residents to build a world-class gathering place for the arts. Now familiarly known as "The MACC," this center has been described by The Maui News as "the artistic and educational heart of an entire community" and "Maui's entertainment and arts crown jewel."

For over twenty years, The MACC has been the most comprehensive, multi-disciplinary arts facility in Hawai'i. Looking forward to our next 20 years, we continue to strive for the enrichment of life on Maui through personal and shared experiences of the arts: to engage, to inspire, to educate, and to broaden all of our horizons. We are committed to the past, present and future of Maui, through entertainment, education, Hawaiian cultural programming.

The MACC is a gathering place where people can celebrate creativity through personal and shared experiences of the arts. It is a world-class facility where popular and innovative performing artists can be enjoyed, connecting our community to the world.

In addition to concerts with big name artists, "The MACC Presents..." Season is about the beauty and power of cultural expression. Unique in Hawai'i, our presenting program offers a diverse mix of artists and genres from dance to chamber to jazz to spoken word and works that blur boundaries. Half of our offerings celebrate regional and local culture with finest of Hawaiian and local artists. We welcome you to our presentations, and encourage you to enjoy your favorite performing artists, and try something new, to discover new favorites!
The MACC offers many free programs for the community throughout the year. We partner with government and businesses to host free events, including Starry Night Cinema family film screenings and ArT=Mixx, an interactive 21 and over social event that connects artist and audience in a fusion of performing and visual arts. We pay tribute to the music of Hawai'i's culture with the free Ki Ho'alu Guitar Festival and Maui 'Ukulele Festival every year.
The MACC also offers a full spectrum of presentations off the stage and into the community:
Through our cultural programming, The MACC is committed to bringing forth the depth and breadth of authentic Hawaiian artistic experiences. Our programs represent the highest caliber of contemporary artistic accomplishments that spring from the rich cultural traditions of the past.

Our Artists in the Community program redefines the relationship of artist to audience, is recognized as a national model and embodies our belief in the ability of the arts to build a community. Through dozens of free events each year, The MACC brings performing artists into schools, senior centers and social service agencies.

The MACC is also an educational site, serving all ages from pre-school to adult, enhancing arts education in schools and professional development for teachers. We also celebrate almost two decades as a Partner in Education with the John F. Kennedy Center for the Performing Arts in Washington D.C. What this means for Maui is arts education programs and 21st century learning skills provided by The MACC for students and teachers.

Schaefer International Gallery is our museum-quality exhibition space for visual arts. Gallery exhibits celebrate the broad spectrum of human experience by presenting a broad view of cultures, places and people, and present important issues and ideas of our time. Admission is free, year-round.